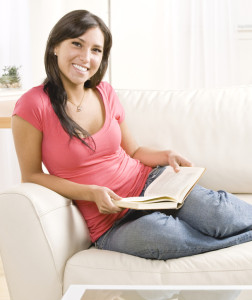 CleanCarpetLondon Ltd. provides sofa cleaning services in London. The company delivers also professional carpet and upholstery cleaning.
Sofa cleaning is a major domestic chore that is seldom seen through in domestic conditions. We gladly offer to take it off your shoulders. Both time-consuming and intricate, the process of sofa cleaning requires quite the amount of knowledge, since upholstery furniture consists of a variety of materials, so in order not to damage any one of them your best solution is calling a professional cleaning service worker to handle the process in the most of according ways.
Throwing away old furniture and replacing it with new one could be at one hand an exciting opportunity, but on the other hand – it could be quite consuming on both the time and budget lines. Besides we dare proudly say that our professionals are amongst the very few able to restore the looks and shape of your soft furniture as if it was the day you bought it.
Carpet, Sofa and Upholstery Cleaning
Prices start from
Livingroom Carpet
from
£

25
Sofa – Three Seat
from
£

45
Upholstered Armchair
from
£

18
Our cleaning techniques vary greatly to include the most well-known – vacuum cleaning, steam cleaning to the more intricate and less familiar ones such as dry cleaning. In the stand against dust and stains we utilize exclusively top of the shelf equipment and products that are dubbed child safe and environmentally friendly, provided by manufacturers with longstanding reputation for quality and adherence to the latest health standards.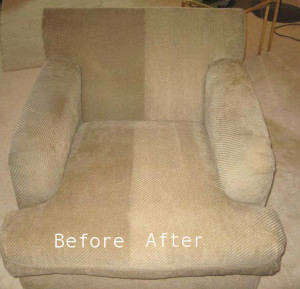 Everything needed for the cleaning process is brought by the hired employees for both customer comfort and quick and effective accomplishment of the required task. We guarantee that no residue or any signs at all are left behind after completion of the cleaning service. The only thing left to remind you of the quick endeavor is only the refreshed state of your sofa and a pleasant refreshing aroma, which has replaced the nasty traces of the used up furniture.
We also offer quite the variety of other services that come in packages or tailor made bundles, by customers themselves. We offer "After Builders Cleaning" which, quite often, goes hand-in-hand with "Sofa Cleaning", since during the renovations of a home quite often dust is accumulated underneath furniture, or simply spread over the whole room and everything inside it.
So not only do we offer the best services around but we offer them quite affordable. You can contact us at any time or check our website for any details you may desire.