It's the end of the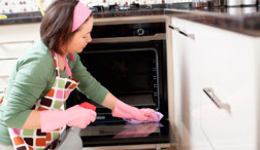 week and you've finally made up your mind to go out and have fun. But you cannot leave until the house is in ship-shape. You didn't imagine you'd have to spend another weekend cleaning, did you? The solution is very simple – hire our professional home cleaners to take care of the clutter. The results will be beyond your highest expectations.
Our company provides the comfort you need by eliminating microorganisms, dust mites, dirt and other bacteria that reside your house. Our maids work seven days a week and offer regular cleaning sessions within a few areas in London.
Domestic Cleaning
Prices start from
Our company is well known in this city. We offer reasonable prices and customer-oriented services. We are here because we care. We want to help you clean your house so that you have enough free time to entertain yourself or have rest.
There are several advantages of using our company:
We're loyal and trustworthy
We offer a variety of cleaning options
Experienced and skilled maids
24/7 customer support
An unforgeable experience
Here is how we work. When a customer calls, we ask him/her a couple of questions to determine what he/she wants. If they have any enquiries, we respond to them. Then we set a date on which the service can be carried out.
On the set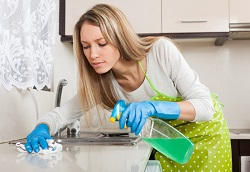 day we send a team of at least two maids to the customer's house. The number of cleaners depends on the size of the cleaning job. The more things to be done, the more cleaners we send. Then they discuss once again what we previously agreed upon. The customer points out which room he/she wants to get cleaned. Next, our team begins work. We work very carefully around the house, cleaning what we are told.
When the work is done, payment is made. Our maids leave customer's house. And that's it. Note that if you ordered a regular cleaning service, our teams will visit your home at the same day and time every week.
During cleaning we tend to use environment-friendly products because we want to protect our customers' health. We are also environmentalists and try to keep chemicals at a reasonable distance. If you're interested in our service, it will be a good idea to give us a call sooner than later. We are waiting for you. Don't forget to get in touch with us.