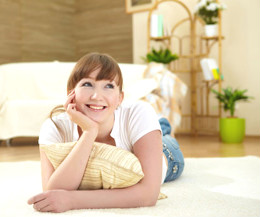 CleanCarpetLondon Ltd. is a first class provider of professional rug cleaning services for your home in London. Call us for a quote.
We offer one of the most complete carpet cleaning services in London, so you can count on us if you want to restore the good condition of the textile floors in your home. Our rug cleaning team is one of the most experienced in London and each one of its members is a certified cleaning expert that knows how to tackle the most difficult carpet cleaning challenges.
We use a wide range of rug cleaning methods, but one of the techniques that we use the most frequently is steam cleaning – this simple multi-stage method is currently the quickest, most affordable and most efficient way to clean most types of carpets and get rid of stains, bad odors, dust, grime and other pollutants.
Carpet, Sofa and Upholstery Cleaning
Prices start from
Livingroom Carpet
from
£

25
Sofa – Three Seat
from
£

45
Upholstered Armchair
from
£

18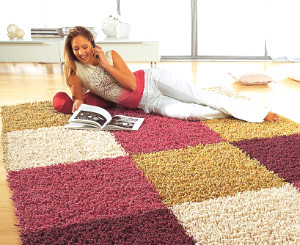 Our workers are supplied with the most modern rug cleaning equipment as well as top of the shelf cleaning products, so you can rest assured that your home will be cleaned according the highest standards. We've built ourselves an excellent reputation through the years and you can rest assured that we'll do our best to live up to our reputation and fully satisfy your cleaning needs.
Steam cleaning is a unique multi-stage cleaning method that is guaranteed to restore the good condition of your carpets or rugs by refreshing its color, getting rid of tough stains, bad odors and other pollutants. Our company's steam carpet cleaning method consists of the following stages:
Examining the rug's condition and type, and determining the most suitable cleaning detergent to be used
Identifying stains and treating them with a strong cleaning chemical that dissolves them
Treating the rest of the rug's surface with a cleaning detergent that loosens soil, gets rid of bad odors and exterminates bacteria & germs
Running the steam cleaning machine
Inspecting the rug's surface in order to make sure that they are not traces of residue, stains, dirt or other pollutants
If the first cleaning procedure didn't get rid of everything, we'll repeat the process
Drying & deodorizing
The dry cleaning techniques takes more time, but sometimes it is the only way to clean specific types of rugs.
Dry cleaning also involves several stages:
Vacuuming the rugs
Treating stains and dirty areas with a special set of cleaning detergents
Using a dry extraction machine our workers will get rid of the dirty mixture and complete the cleaning process
This method may take more time, but it spares the rug's fibers and is way wafer than steam cleaning when we have to deal with rugs made of natural fibers.