If you haven't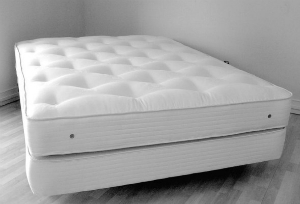 cleaned your mattress in a while, consider the opportunity to hire our professional cleaning agency which will take off the burden of mattress cleaning. As you know, mattresses easily attract fungi, bacteria and dust mites. If not removed, these microorganisms pose a health threat to human beings, especially if in quantities. This is why it is important to have your mattresses cleaned regularly.
Our business focuses on mattress cleaning. We are operated in London and have an extensive experience in cleaning. We've employed the most experienced cleaners in the area who have the know-how and the right attitude. We clean mattresses of all sizes and types.
Carpet, Sofa and Upholstery Cleaning
Prices start from
Livingroom Carpet
from
£

25
Sofa – Three Seat
from
£

45
Upholstered Armchair
from
£

18
The best part is, the cleaning is performed on site.
We use a very powerful and effective cleaning method to eliminate dirt and germs. It's called steam cleaning and is good for killing bacteria and sanitising surfaces. We have special steam cleaning machines which our workers are trained to use.
Choosing our company has many advantages:
On-time service
Friendly team
Top quality workmanship
Decent prices
Special offers, bonuses and discounts
24/7 support
Thanks to our effective cleaning system germs and dust mites are kept away for about half a year. Which means that using our service twice a year will ensure that your mattresses are sanitised and clean. No more dust mites and allergens. You will rest assured that your family is protected.
What does our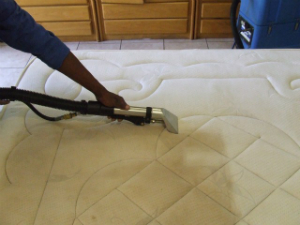 cleaning involve? We inspect mattresses and then pre-treat the fabric with special solutions. They are toxic-free. To prevent any damage, we always test a small area on the mattress and then if everything is fine, we treat the entire surface. This is how we eliminate any stains or spots. Then we start cleaning with the steam cleaning machine. Whatever dirt there is in your mattress, it will be gone in a few minutes. We also apply deodoriser.
This is how the process is done. To get in touch with our company and get more information, don't hesitate to give us a call. A team of telephone assistants is waiting by the phone to answer all your questions if you have ones. If you don't want to call us, you can also e-mail us. Just fill our online enquiry form and we'll get back to you as soon as we can. Get a free quote now.