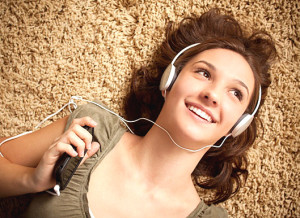 Our company provides the best cleaning services in South East London and we can prove it! Our popularity, the excellent feedback and testimonials from our clients are our best advertisement. We believe that recommendation from a happy customer serves better than any other proclamation of professionalism. Our Carpet Cleaning service performed by true specialists uniformed and equipped with modern machinery and refined methods of work will get back the faded colours of your rugs and will guarantee a germ-free environment for you and your family. Call now for a free offer!
Professional Carpet Cleaning South East London
No types of carpets can trouble the true professionalist! Wool, Cotton, Silk, Synthetic and Oriental are among the many types we treat with our up-to-date technique and the experience of years in a leading position in the business of cleaning services. We provide a selected team of trained cleaners whom you can trust not only with the key to your home but also with the quality and condition of your possessions. Our modern products and developed methods will keep preserving you rugs and lengthening their life. Contact us now and use our Carpet Cleaning service for all districts of South East London.
About South East London
Greater London has 5 sub-regions, which have been altered a few times since the inception of London Plan in 2004. South East London was one of the sub-regions classified as result of amendment of the plan in 2008. It officially existed in the plan until 2011, when it was eliminated from the plan along with North East and South West by another amendment. London boroughs of Bexley, Greenwich, Southwark, Bromley and Lewisham were classified as South East London from 2008 and 2011.
London had a parliamentary constituency named London south East, which was constituted of Westminster Parliament constituencies of Bexleyheath, Erith & Crayford, Ravensbourne, Woolwich East & West, Beckenham, Chislehurst, Orpington and Sidcup. First-past-the-post system was implemented by the United Kingdom for European Elections in Wales, England and Scotland. Under that system, smaller European Parliament constituencies existed and each had only 1 European parliament Member. In 1983, European constituencies were modified to reflect the redrawing of UK parliamentary constituencies. Westminster constituencies of Bexleyheath, Eltham, Greenwich, Orpington, Woolwich, Beckenham, Chislehurst, Erith & Crayford, Old Bexley & Sidcup and Ravensbourne comprise the new seat. The boundary was slightly altered again in 1994.
The postcode area SE is entirely used for mailing and sorting purposes. SE postcode area lies in London post town encompassing parts of south-eastern London. Greenwich Royal borough and London boroughs of Southwark, Lambeth, Croydon, Bexley, Bromley and Lewisham roughly correspond to it. The postcode area does not have dependent localities.